High up in the in the Himalayan mountains with a spectacular National Geographics view on both sides we found our way to a little Nepalese village called Bandipur. We wanted to find a quiet spot where people live a traditional life in stunning surroundings. And as we walked the streets of our new "secret" paradise, where no cars can go and the police hold hands (!), we started to run into more and more friends from Lebanon. At first we were a little puzzled, but it turned out that Paradise was the location for a massive psychedelic trance festival called Universal Religion 2013, where a few thousand people from all over the world come to party three days nonstop. Suddenly we had one hundred friends from Lebanon with us! It was almost like someone had thrown us a surprise party! So we had to kiss our "quiet getaway dream" goodbye and represent on the dance floor instead.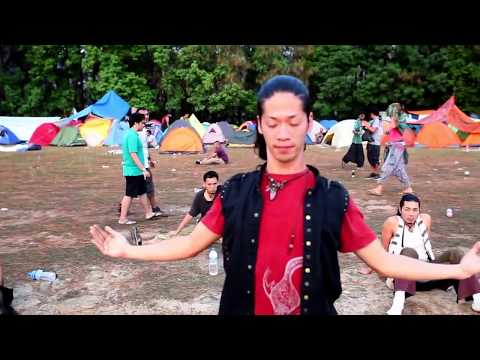 ---
Here are our other videos from Nepal:

Here is our first video where we get wasted on the local rice beer before Jorgen blows all his cash on the Love Goddess: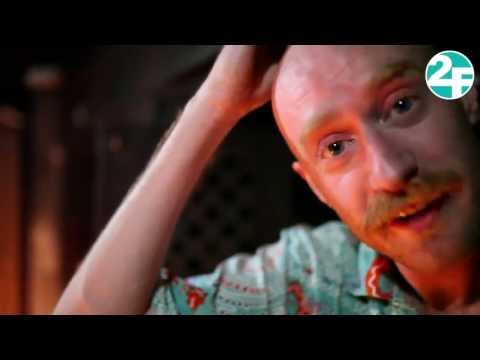 Here is our second Video From Nepal: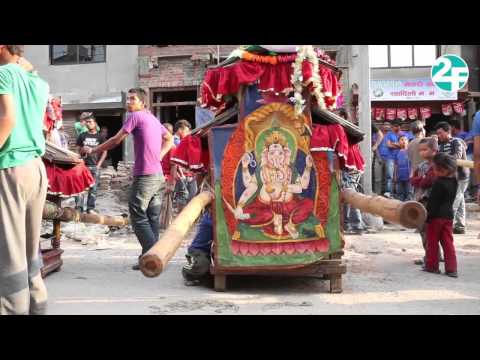 Here is our third Video from Nepal: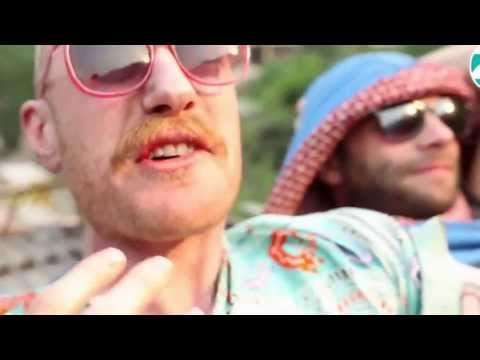 Here is our fourth Video from Nepal: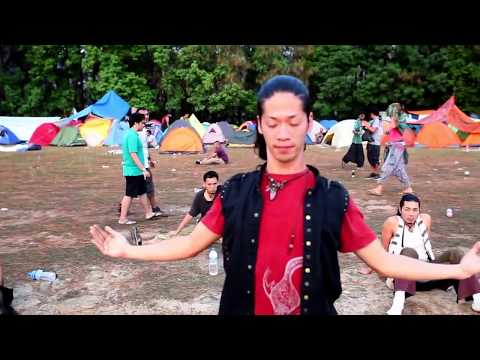 Here is our fifth video From Nepal: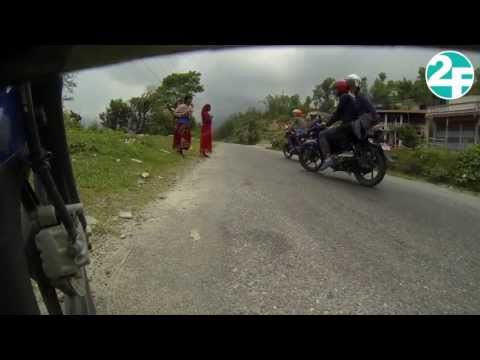 Jørgen & Matias Interviewed On Norwegian Extreme Sports Channel About Beirut Rooftop Workout Vids
Looks like Fatstone.TV, Norway's first Extreme Sports TV Channel, was in need of hilarious ways to work out so they featured our very own Matias and Jorgen and their Beirut Rooftop Workout Workshop videos on their website!
Fatstone.TV [more]
In-Depth With Example On Making Positive Music The Branding of EDM & His New Album
– Full-length interview with the producer of this summer's biggest hits.
– BONUS VIDEO! Crowd Cam from Example's performance at Hove!!!
Today marks the UK release of Live Life Living, the fifth album of Brit musician Example. Sure we had never heard of him before despite his whopping 2 million followers on Twitter and 25 million listens on Spotify, but Example already knows that.
"In Norway people know my songs more than my name, when I tell them I'm Example they're like '... [more]
RAPPER ARIF READY TO DIE FOR THE MUSIC
– Catch the show tonight so he doesn't have to
"We'll be stage diving and shit, so hopefully I won't break my knee or neck, I don't want to die. Ok, If I could choose to die I'd rather die on stage then somewhere else…" Rapper Arif told 2famous.TV, as we discussed being a local superstar, what festivals like HOVE mean to Norwegian artists and what we should expect from his show tonight.
Ye... [more]
Highlight from Hove, Bastille crowd camera video
Some of the artists at the Hove festival OWNED the audience, and Bastille was definitely one of the highlights. With complete crowd control they moved thousands of Norwegian teenagers to synchronized madness. It was one of those experiences that will live for ever on hundreds of Instagram accounts. (Most of the kids here says that they don't remember the festival from day to day). [more]
MIA WAS M.I.A. A THROUGH THE FENCE INTERVIEW: EARL SWEATSHIRT
HOVE goes hardcore when L.A. rapper hits the stage
Earl Sweatshirt, who hails from my hometown adjacent city of Los Angeles (well, as you'll see in the video, even if L.A. is the easiest point of reference on the international scene, if you grew up in the 'burbs, never tell people who are actually from L.A. that you're from there, because they will call your Orange County ass out so fast), shook the AMFI stage with some hard-... [more]
THE BUSY TWIST YOU ALL MISSED OUT And...SO DID WE
As the 2famous crew sat on the beach, contemplating life and looking out onto the horizon, distant tribal beats were calling our names. We had to get to where ever that music was coming from. The 20-minute journey from the beach to the stage was playing was dramatic…we were walking fast in fear that The Busy Twist... [more]