French-Lebanese-Japanese rock and roll band Teleferik just released an EP last week to rave reviews in all of France. I caught up with the lead singer who lives in Paris and also writes all the lyrics, Eliz Murad, to pick her brain about fronting a multi-cultural group while bridging the gap between the Middle East and Europe.
Louve Garou is the track that contributed to the name of Teleferik's second EP . Louve Garou is a legendary and mythological animal, which has the ability to shape shift into a wolf under the moonlight.

How much does Lebanese culture influence your work?
Both my parents are Lebanese. They speak Arabic and French at home. My mother used to listen to Majda El Roumi, Fairuz, and all the Lebanese divas on the radio. I was a Michael Jackson ,James Brown, and the gospel diva fan –all the music of black Americans. Later in high school I really discovered the Rock'n roll with my bass guitar. The mixture between my Lebanese roots/origins and my musical origins is made naturally.
The song 'Mara' (not on the EP) is about women in Lebanese society. Can you tell us about it?
MARA is a simple song like any blues song . It is a cry from the heart. Everyone points fingers at a single woman and has the right to judge her like a child. In Jounieh, during the summer I have a chalet in Maameltein . If I dare walk on the road, every car stops to approach me to make me get into their cars.
A woman can not go out in certain areas without being accompanied and everyone has their own comment about it. In Europe it is almost the same, the emancipation of women is a fantasy, because even if the cars do not stop, men have what they want and do not need to marry to obtain it . But in the places where women are emancipated financially, sexually, etc., men still have not emancipated themselves…. emotionally! A strong, independent woman scares men. They don't feel she will need anything from him. Marriage is still the status that society wants to impose and a single woman is still a taboo.
By making some of your songs specifically in Arabic, you're automatically connecting yourself to a certain audience. What is your goal in doing that?
My goal is to try working on something new. Arabic has rules in music. It is special. I took the "out of control" behaviour from Rock'n ROll and the commonly spoken Arabic to sing differently. Arabic language can also be guttural. I want to avoid the exotic image of Arabic and just do a true rock'n roll music in the language.
Have you performed in Lebanon or have any plans to play here?
I can't wait to play in Lebanon. 2014 will be THE moment for that!
But I can't say more about it, it is a surprise.
Lastly, who are some of your favorite bands from the Middle East region these days?
Teleferik is an Ibrahim Maalouf fan. This guy is a revolution! The Banana Cognacs look cool and so do Charly Rayne and Postcards too. Lebanon is full of talents but who am I to tell you that?!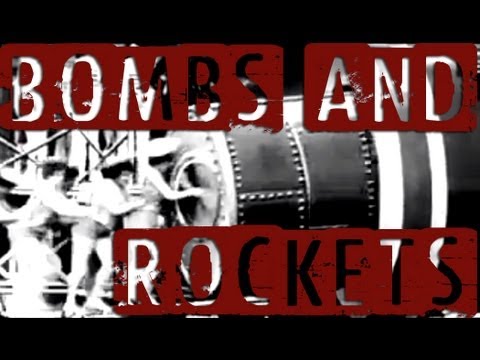 Do you know of any bands you want to see featured on 2famous.TV? Tell us in the comments!
Canadian Synthpop Through Lebanon's Lens An Interview w/ Director of Electric Youth's 'Runaway' Video
Electric Youth, cherished in my heart for their dreamy electro sound and renowned for their song 'A Real Hero' on the Drive soundtrack, just released a video for 'Runaway' which is directed by Noel Paul and cast and shot in Lebanon.
Noel as you remember, was our [more]
From Radio Beirut to Radio Nova Our Norwegian FM Debut: Radio Bla Bla
"We've had to cut out a lot of shit to get here"-Adrian
Back when Layal and I started our own radio show we broadcast through a spotty Internet source at our favorite local beer joint in Beirut.
While hardly anyone in Lebanon had good enough Internet to stream the show, and those outside Lebanon couldn't rely on the weak stream to listen either, we were lucky enough to have the space, equipment, and support to try our hands at somethin... [more]
Lebanon's Wickerpark Music Festival 2014 Everything You Need to Know About The Beach Party Weekend
Camping, off-festival events, environtmentalism, and the biggest acts in Lebanon
"It doesn't get better than Wickerpark." says Philippe Manasseh, lead singer of last year's Canadian-Lebanese headliner Wake Island, and recent member of How Sad, also part of the 2014 lineup.
For the fourth year in a row, Junior Daou and his family open their large swath of land for a day of music, art, a... [more]
At Least Dubai Acknowledges Unconventional Beauty Kicks Tatted Man Out For "Black Magic" More Like He was Too Sexy!
-But Berlin DJ predictably denied into Lebanon for Israeli stamp
You know what, I'm glad the Middle Eastern Gulf region is taking into account all kinds of sexy when it comes to deporting men.
Because the most recent deportee is a 55-year old German man, Rolf Buccholz, internationally known for holding the Guinness World Record in having the most body piercings.
Buchholz flew to Dubai to party it up at Circque le Soir, a club that pro... [more]
Lofoten in All Its Glory My Summer Vacation in the North of Norway
Norwegians are the masters of understatement. When something is gargantuan, they'll say 'It's a bit big' and when something's breathtakingly beautiful, they'll say 'It's nice.' If a friend made a $10 million profit on a business deal, they'd claim he made 'a bit of money.'
I still don't understand whether it&... [more]
An Imaginary Interview With Bleachers! After an Intimate Concert at a Huge Festival in Norway
-I was the only dancer and they noticed
.viddid_thumb { overflow: hidden; }
It All Started With Lena Dunham
In March my sister, Margaux, sent me a Youtube video with a perfectly succinct message: "This is Lena Dunham's boyfriend. She directed the video." Dunham's boyfriend is the guitarist of Fun and start... [more]