As you must have read on the news a few weeks ago, there was an awful bomb in Downtown Beirut, Lebanon, which killed innocents and a respectable politician. A few hours later, Matias and I were hosting 2famous.tv's weekly radio show.
The show turned out to be a great cheering up session to all of us, especially that 2 of our guests live-performed songs they had written that same day, expressing themselves about the situation: Edd Abbas, a very talented hip-hop singer and The Unplugged Poets, an upcoming band of 4 young Lebanese who sing rap and plays rock music.
From all the guests invited that day, The Unplugged Poets were my favorite crush. I loved their avant-guardiste genre and I was truly touched with that song entitled "Sometimes It's Hard". Its lyrics can be read below with the video performance. Also, and most importantly, the band started hip-hop jamming right after that song with Edd Abbas! That was so cool (you can listen to that jamming session from minute 44.37 and Matias should upload its video pronto ;)).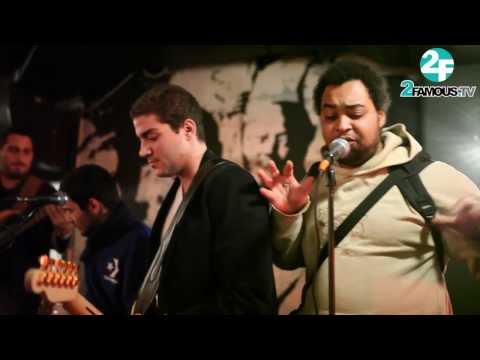 For more awesomeness, you can check their YouTube and SoundClound channels. As for the podcast of last week's radio show and my song crushes from the band:
"Sometimes It's Hard"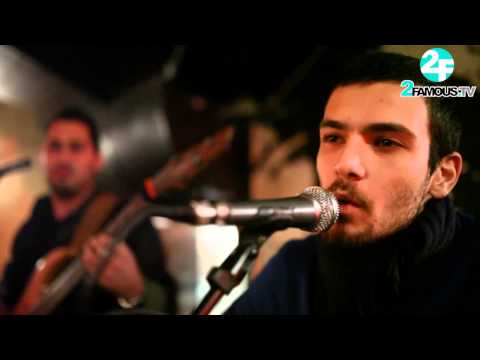 "Peace of Mind"
Adonis: The Band That Went From Virtual Fame to Success IRL
Interview, performance, and full podcast with Adonis & Restless Leg Syndrome
Tune in LIVE every Friday!
May 2nd, 2014, Radio Beirut, in Beirut (yes).
We hosted Austrian DJ trio Restless Leg Syndrome and Adonis on our radio show. RLS gave us sneak peeks of their "flipped" tracks which were performed live the next day at Radio Beirut, then Adonis performed an extensive set and we got to know them more in depth.
Adonis is an Arabic pop/rock band that forme... [more]
Interviews w/ Winner of TOB's Blog Award, Anthony Rahayel Founder of HELM the LGBT Org, Georges Azzi And Mo Juzu, Creator of The Next Big Thing!
Men in Power! Radio for Feb 7th and introducing brand new cohost, Jade!
New host, Jade NZ, makes her on-air debut with Paul!
Paul asks Anthony Rahayel from No Garlic No Onions and winner of TimeOut Beirut's blog of choice award how he can survive in Beirut without eating any garlic or onions?! Plus Paul prods deep for Anthony's best recommendations for each types of food ever available on earth (how is Anthony not fat?).
Jade cut... [more]
The Torch Has Been Passed! Radio Jan 31 w/ November, DJ Racing Devil, Up and Coming Teenage Duo!
A couple of days before, our lovebirds Matias and Adrian left Beirut for Oslo and they passed the torch to a few of us to carry on the radio show. I was hosting that day along with Paul Gadala and Adrian The Man and we had to reach out to artists super last minute!
November played awesome covers, DJ Ernesto from The Beirut Groove Collective gave us a music class by enlightening ... [more]
Awkward "ON AIR" interview with Serge from The Incompetents
Christine from SillyGoon.com does her second interview with Serge from the Incompetents on the 2Famous.TV RadioShow at Radio Beirut!
Last week, I interviewed Serge Yared from The Incompetents during 2famous.tv's weekly radio show. He spent the majority of the show singing and playing around with his guitar, except during the few minutes we exchanged rather awkward sentences (hey, I'm still new at this).
<...
[more]